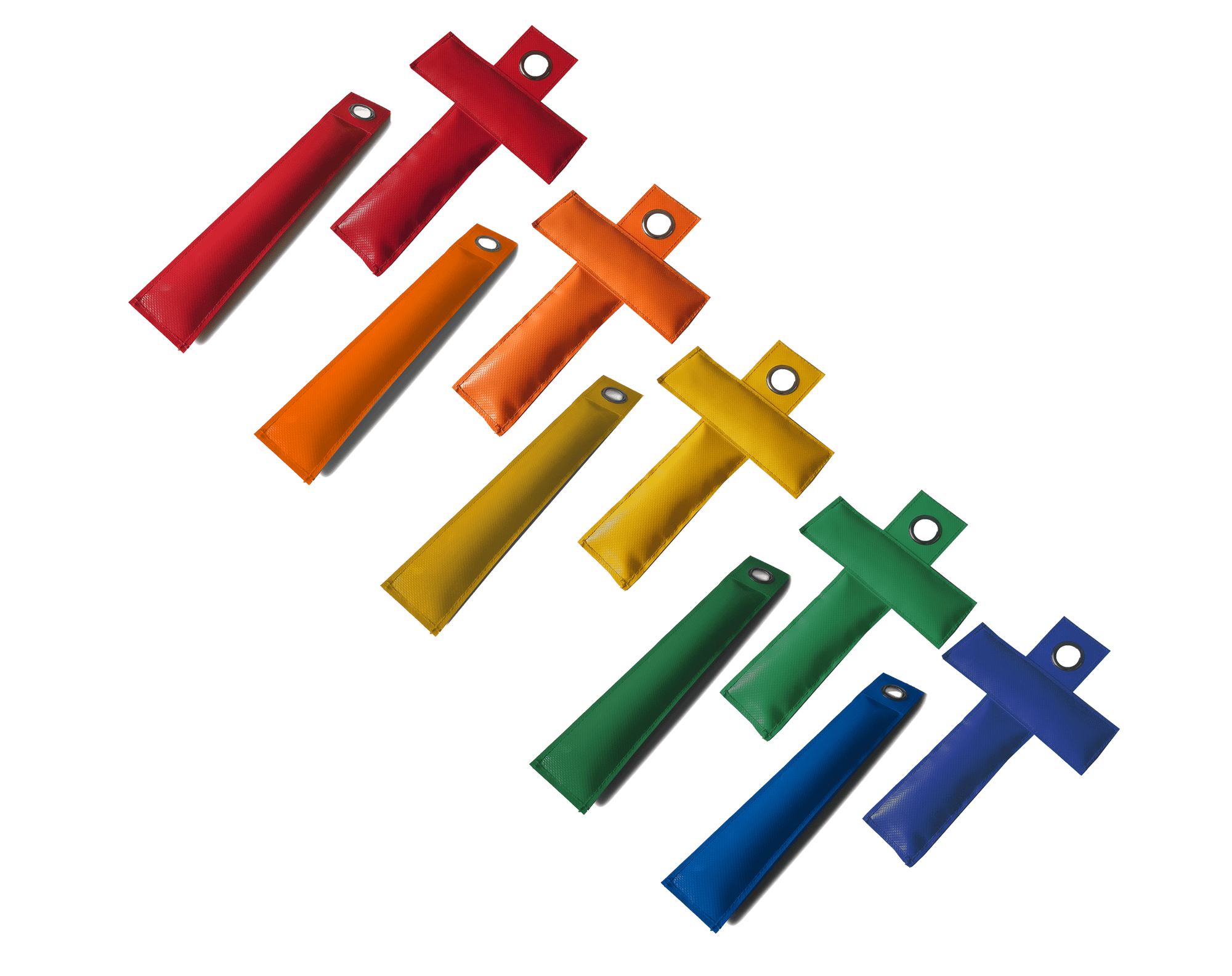 10 piece Sausage and T Markers Bundle
10 piece Sausage and T Markers Bundle。


SAVE 15%*



Sausage & T markers used in the FILM INDUSTRY for blocking and focus pulling。 Usually placed on the ground in order to guide the ACTORS and make the job of the CAMERA OPERATOR and 1st AC (First Assistant Camera) easier。 Handmade, available in 5 gorgeous colors。 Only at Focus Rat!


Industry-standard handcrafted markers for every occasion, from film sets, comedy sketches, theatre, and any type of content creation。


Specifications:


8 mm Stainless steel eyelets for easy storage and handling。
Made out of durable TP 670 tarpaulin material used in the automotive industry。
ISO 3795 standard resistant to more than 2000N/5cm。
Filled with S280 Chrome & Steel Balls 1mm in diameter。
Industrial grade colored thread。
Weighing the industry standard 350g。 
30 cm*5 cm*2 cm。 (11.8 in * 2 in *  0.7 in)


Available in five colors: Orange, Yellow, Blue, Green, Red。


One Year Warranty。



*Compared purchasing them separately。
We can provide Ex-Vat Invoice and can offer discounts on larger orders, please message us if interested. 
We are also interested in closely working with retail/online shops.
 We ship worldwide!
-Free fast shipping in the EU with GLS-
-Reasonably priced (22€ or less) FAST worldwide shipping with EMS- 
10 piece Sausage and T Markers Bundle
The best
Best marks you can find on the market and great customer service!