About us
Focus rat - the journey
"In 2017, at the beginning of my Camera Assistant carrier, I was gearing up for a big project。
My job as 1st AC on the film set required the use of sausage markers which are a necessity when it comes to focus pulling. As the first shooting day approached I was asked by the Director of Photography to grab a Steady Bag for him as well。
I searched all the European online retailers. And to my surprise, most of them had never heard of these products. Importing it from outside of the European Union meant huge shipping times as well as exorbitant prices with even higher taxes。
Two days before the cameras started rolling, I got in touch with my friend and master-tailor Timea to see if we can come up with a last-minute solution. The next morning I was already holding the first-ever sausage marker prototype made by us and a rudimentary Steady Bag。
In the following years, we perfected the material sourcing and manufacturing processes to a point in which we could provide excellent products as well as outstanding value to our colleagues in the film industry。
In 2021, as this idea turned into a full-blown business, I took the decision to go international, and with the help of my childhood buddy Bajusz, FOCUS RAT was born! 
The FOCUS RAT team is ready to provide these critical products to an ever-increasing demographic of creators, as well as to assist them in every step of their film making journey, just as I would have liked at the beginning of mine。
I hope you are just as excited as Me in taking part in this idea, community, or more specifically vision, and together we can bring a new era of film-related bags, accessories, and consumables, where everything you will ever need to create the perfect media of your choice will be a click away, along with a dedicated community to help you as well。"
-Bence Prokop
We are also happy to announce that the first step in word domination, sorry I mean building a community, went successfully.

We have expanded into multiple stores, including the USA, Holland, and Germany. You can find a list of our partners here
We also have expanded the team with skilled artists and digital designers to better reflect what we are about.
The talented Klemi Nagy is the one responsible for our amazing logo and the small graphics you see peppered all over our site.
With the assistance of the amazing Farkas Bogdan, we have also successfully branched out into educational YouTube videos.
Meet the team: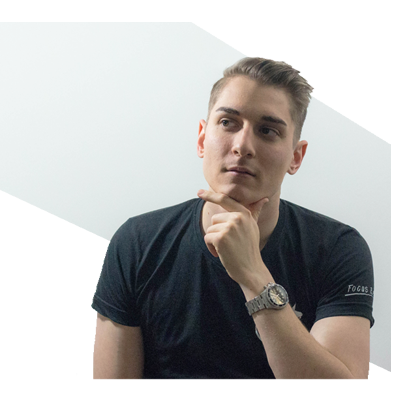 Bence Prokop
Director of Photography, Camera Assistant, amateur Poker Player, founder of Focus Rat.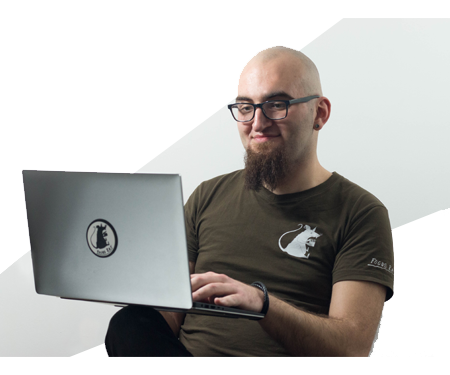 Aladar Bajusz
Social Media Manager, Writer, Book enthusiast, lover of all cheeses.
Benedek Timea Agnes
Lead designer, fashioner, lover of the beautiful things in life.