More Action, Less Talkin'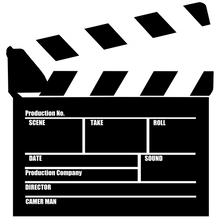 Rat Academy
Yes, you actually need to use social media to promote your film. You have probably heard it a hundred times, but it's true, don't underestimate the power of the internet. In today's digital age, social media has become an indispensable...
"Today I received the Rat bag!"

"Top quality indeed, better than the competitors. Amazing product for it's value!"

"The quality of the steady bags are amazing for the price. "

"Especially love the great colour selection. The fast shipping and helpful support was a plus."

"We ordered 20 custom Rat Bags. The quality of the retail packaging was especially eye catching. 20 more will soon follow."

"Great business partners, constantly improving, always eager to listen to feedback and suggestions. They even gave us a small rat figurine as a gift!"
Sign up to our newsletter
Receive special offers and first look at new products.